A record of visitors at the home of the CBI chief is packed with "explosive information", the Supreme Court was told today, prompting judges to allow the list to be submitted for their review.
The people who made house calls to CBI Director Ranjit Sinha include those being investigated for the telecom and coal scams, alleged Prashant Bhushan, the lawyer-activist who is also a senior leader of the Aam Aadmi Party.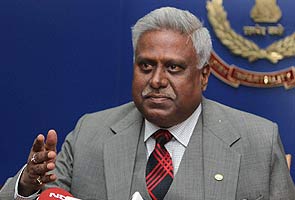 Mr Sinha's lawyer said in court today that the CBI is being "destroyed as an institution" by baseless allegations against its chief. The court will review the visitors' diary at Mr Sinha's home at the next hearing on Thursday.
The lack of transparency in the allocation of telecom and coal licenses was the result of deep-rooted crony capitalism, according to the CBI. Its investigations in the distribution of coal resources and mobile telephone bandwidth were triggered by reports of the government auditor that said lakhs of crores had been lost because an auction was not held. The Supreme Court is monitoring the CBI's inquiries on the basis of petitions by Mr Bhushan.
In 2012, the top court scrapped all mobile network licenses issued in 2008 by Telecom Minister A Raja; last week, it said all coal allocations since 1993 are illegal, but has not indicated yet whether mining licenses for nearly 200 coal blocks will be cancelled.
Mr Raja, the alleged mastermind of the telecom scam, is being tried for criminal conspiracy and accepting bribes in exchange for out-of-turn mobile network licenses. He is a senior leader of the Tamil Nadu party the DMK and lost the national election in May. He has denied any wrongdoing.