Source: NDTV News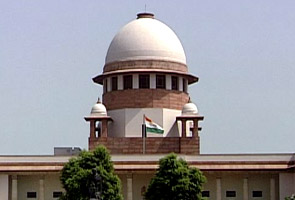 With the Supreme Court today getting a dedicated customised pin code, the delivery of petitions and other urgent mails would be faster.
Chief Justice of India (CJI) P Sathasivam lauded the allotment of customised dedicated pin code 110201 to the top court and asked the postal department to consider providing the same facility to High Courts across the country.
"I hope this system is extended to High Courts. You can first consider granting it to High Courts situated in metro cities like Kolkata, Mumbai and Chennai," Justice Sathasivam said.
The CJI also asked Kapil Sibal, Minister of Communications and IT and Law and Justice, not to stop the post card system on the ground that in villages, they are still being used.
Mr Sibal, speaking on the occasion, said post offices in the country would be digitalised in near future and the Reserve Bank of India has, in principle, agreed to allow them to act as banks.
"However, this is opposed by big private banks," he said, adding bulk mail recipients like UPSC can be accorded customised dedicated pin codes.
The Supreme Court got the customised pin code by the postal department to celebrate 41 years of introduction of the system.
However, all mails addressed to the court carrying the pin code 110001 would also be delivered without a hitch, a press release from the postal department said.
It said customised pin codes were allocated to its bulk-mail recipients, like the Supreme Ccourt, since "this will reduce the transit time of mail delivery as well as cut effort and costs for India Post while improving the satisfaction level of the bulk recipients".
The purpose of the pin code, short for postal index number code, is that a person sorting mail does not have to remember which locality is served by which delivery post office.
The lesser the number of pin codes in a city, the easier it is to manually sort mail, the release said.