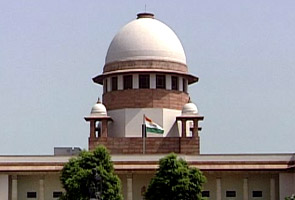 Source: NDTV News
NEW DELHI:The Supreme Court today ordered periodic checks of aerated soft drinks for food safety but refused to force cola makers to list their ingredients on labels.
A petition had alleged that the ingredients of carbonated drinks have "serious deleterious effects on human health" and they should be revealed on the bottle labels. It also asked the court to regulate what it called "misleading" cola advertisements targeting children.
Soft drink major Pepsi opposed the petition and argued that the Food Safety Act is enough to regulate the standards of soft drinks
The Supreme Court had asked for a report by the government's Food Safety and Standards Authority of India, which had said the ingredients don't pose any threat to health and were within the prescribed limits.
Earlier this month, the court had asked soft drink manufacturers to include a declaration on their labels that the level of pesticide residue in their drinks was within safe and permissible limits.